I had a good laugh

today at yet another phishing attempt.
The phisher behind this campaign must be philosophers or fans of Shakespeare. The phishing domain name used is – no kidding – goodorbad.email!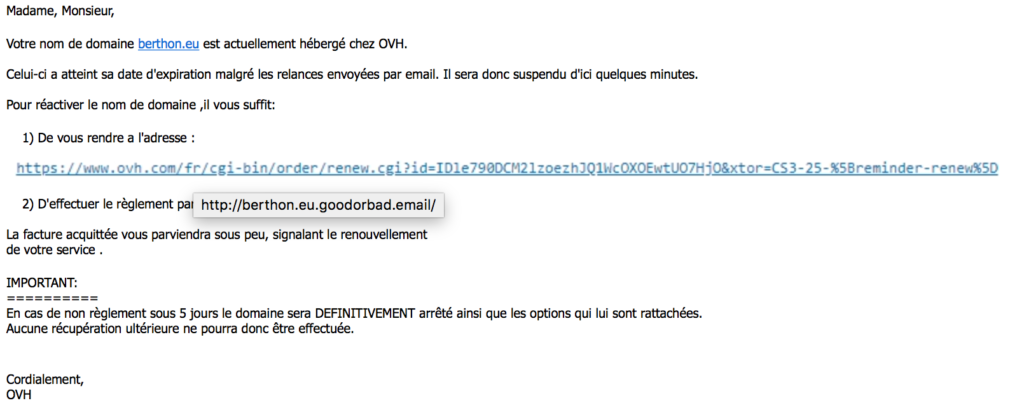 Bad luck also for our phisher, for once I was using Apple Mail on my wife's laptop to check my daily email, and with a Retina screen the fake link was all blurry.
This is interesting because it is the first time I see an attack trying to obfuscate the link using an image. Frankly I do not see the advantages, it has the risk of being blurry on hidpi or retina displays, it has the risk that it won't be displayed if the image is remote (in that case, the image is provided as attachment so it was autoloaded).
Anyway, the domain should have been probably goodorbad.phishing or simply bad.phishing!